Get friendly with
College Academy
Getting friendly with any website is very important for visitor's,as it help users to get better with that website and enjoy their services.
---
Same thing goes with our website College Academy, it should be friendly with all our visitor's who come to our website and take benefits of our services.
College Academy is designed with an aim to satisfy quest of every aspirant and student, who has hunger for knowledge attainment.
We have designed this website so that we can help all engineering students to get study material along with subject-wise videos, which will help them to study during their examinations time.
Many visitors face problems at first time to find our Notes section where they will get notes for there desired choice. So, how they can find notes and watchvideos section easily wihtout any hustle.
Let's get Started...
1.)
First click on
Notes
section on
Navbar
, where you can find notes of different years and semester. Similarly for
Gate Notes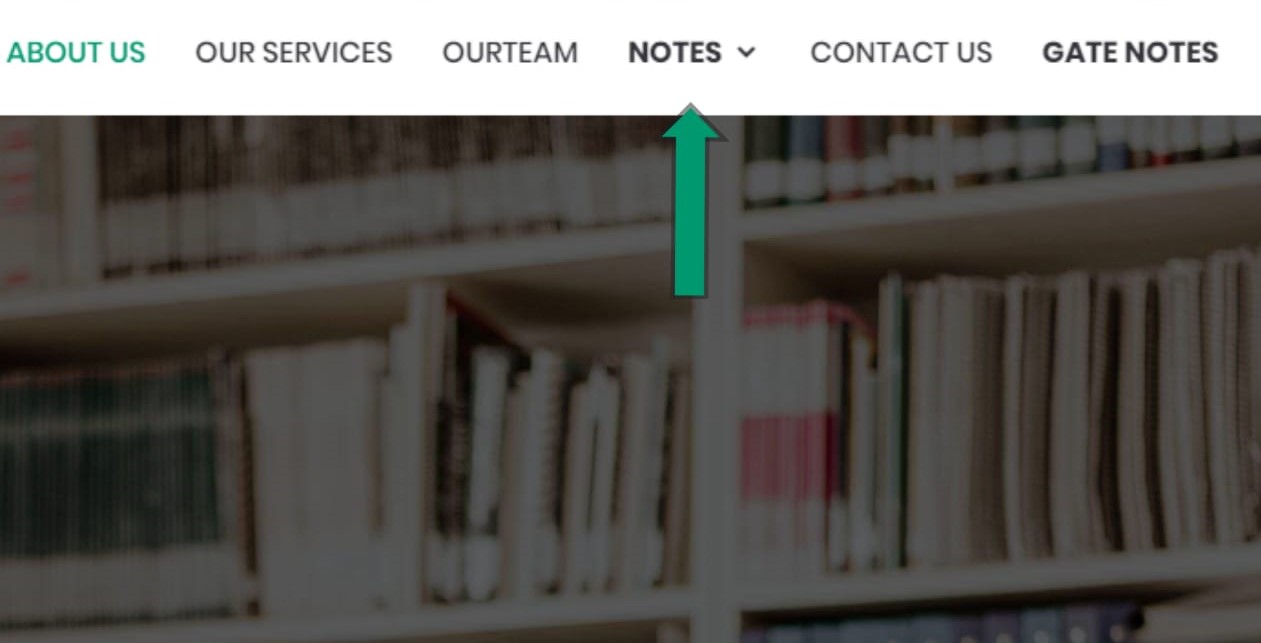 ---
2.)
After clicking on notes section you will find a page like the image below
( Page may differ for different years )
. Click on accordion
( Subject Name )
to view syllabus of that subject and for downloading notes and to watch video of that particular subject.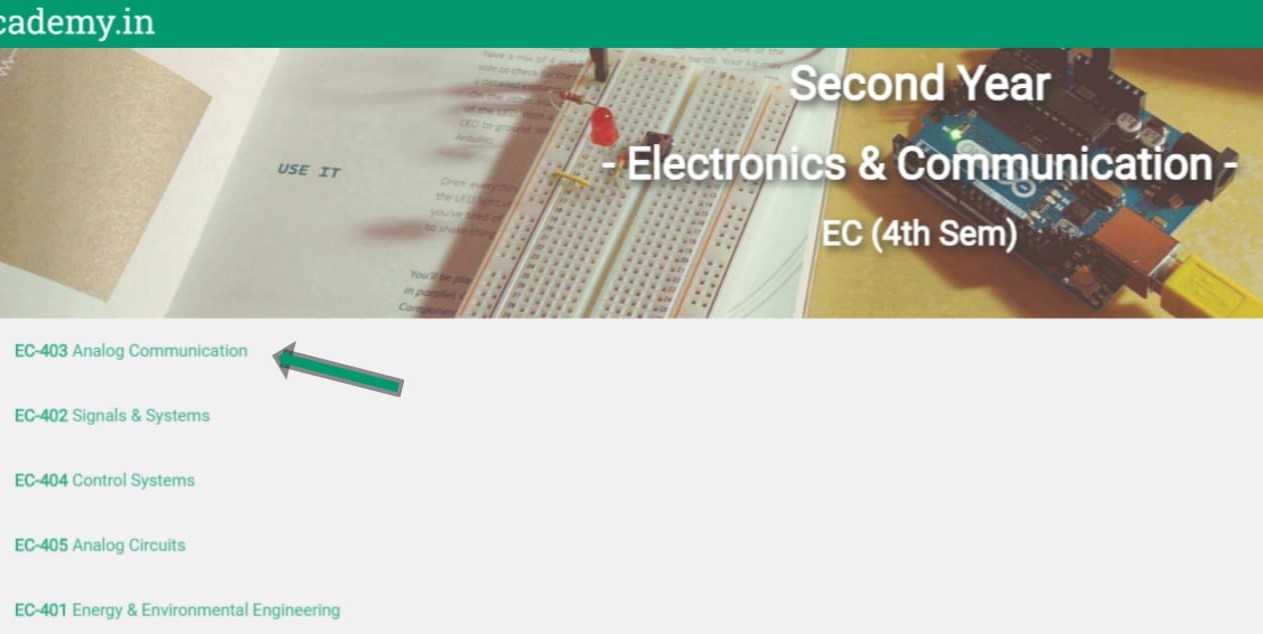 ---
3.)
As you can see in image below syllabus of your subject and on right hand side of accordion body there are two buttons which are for
Downloading Notes
and
WatchVideo
respectively.
You can simply click on download button for downloading our notes from drive links and along with that you can watch videos of that subject by clicking on watch video button.
NOTE:- Videos are not available for all subjects.
We will soon work on videos section.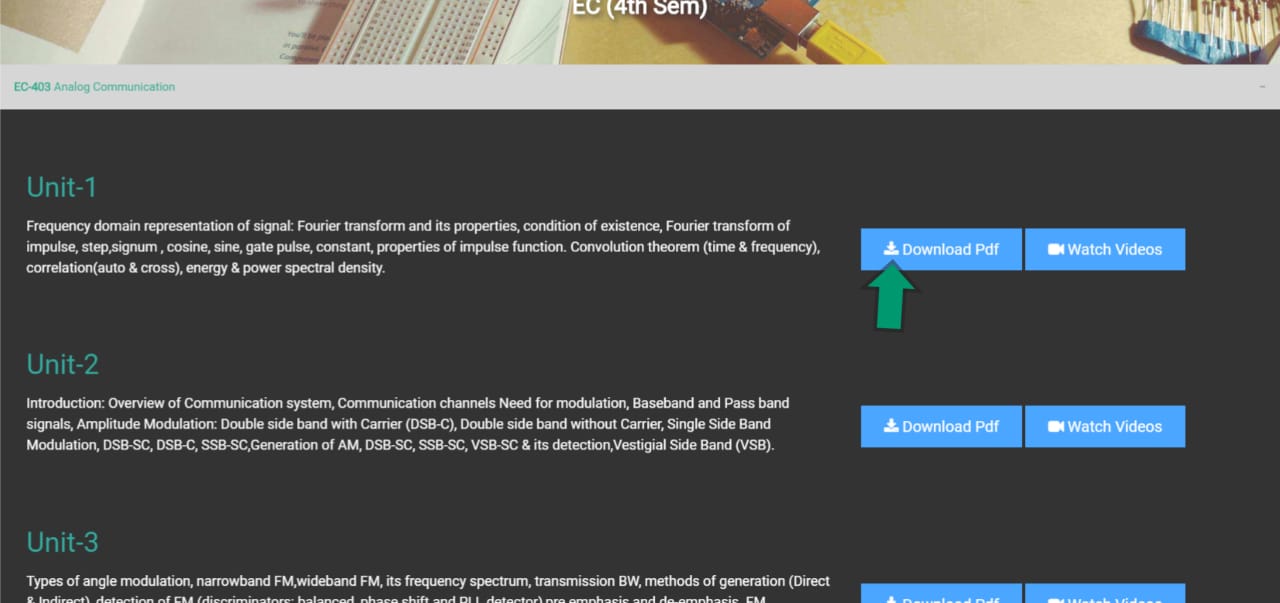 ---
4.)
You can click on
Branch section
for accessing different branches notes.
A slide from right will appear on which a list of different branches will be there, visitors can manually select their respective branches and download notes.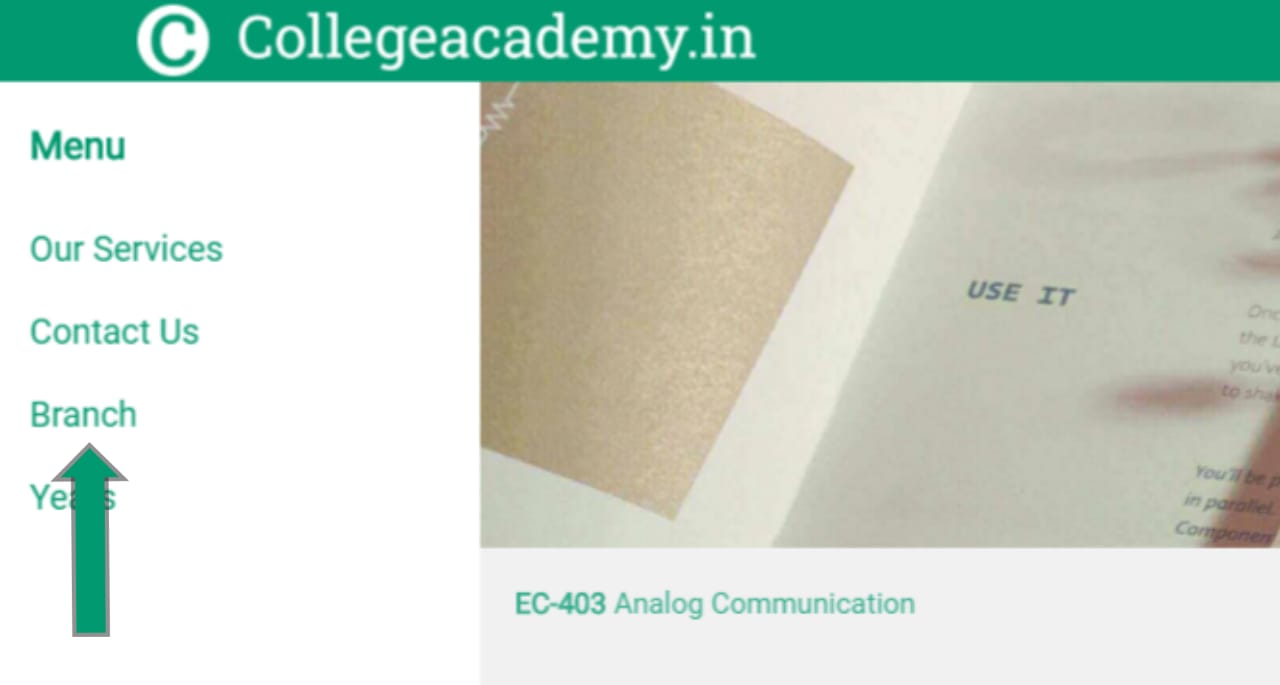 Now, for the visitors who are opening our website on there mobile phones.
1.)
Click on
three lines
which will open a navbar section on mobiles.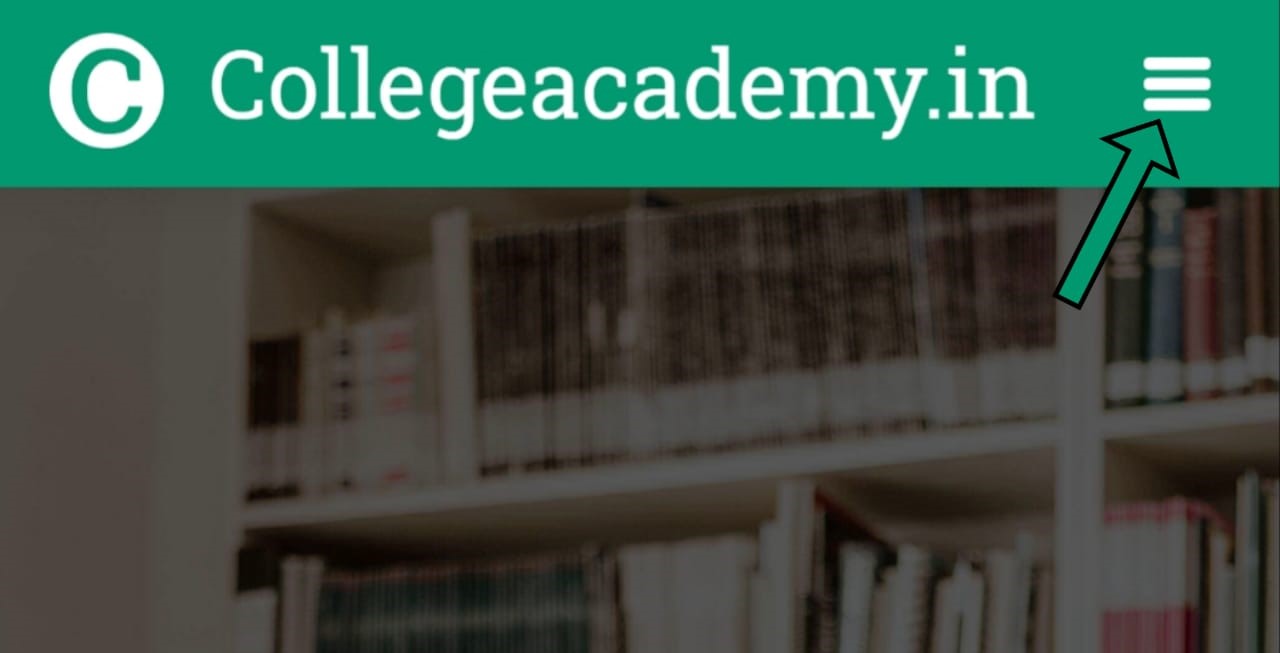 ---
2.)
Then click on
Notes
as you can see on image below, which will open a dropdown for years selection. You can select your respective year for viewing syllabus, downloading notes and to watch video of that particular subject.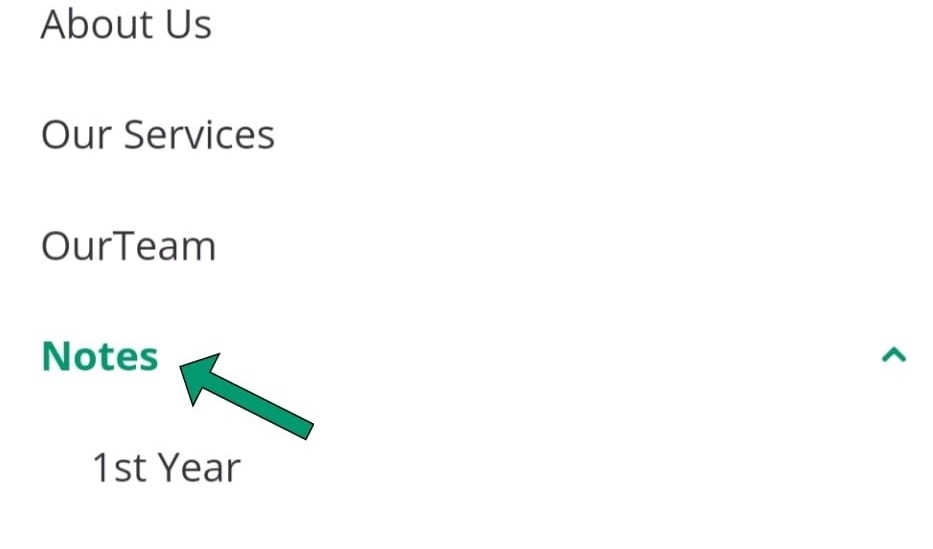 ---
3.)
After choosing your year, a full page for that year will open as in image below
( Page may differ for different years )
. You can click on
Menu
for accessing full navbar content or scroll down for your respective branches.
---
4.)
If you don't want to scroll down, you can click on
Menu
then
Branch
which will open a left slide of different branch lists.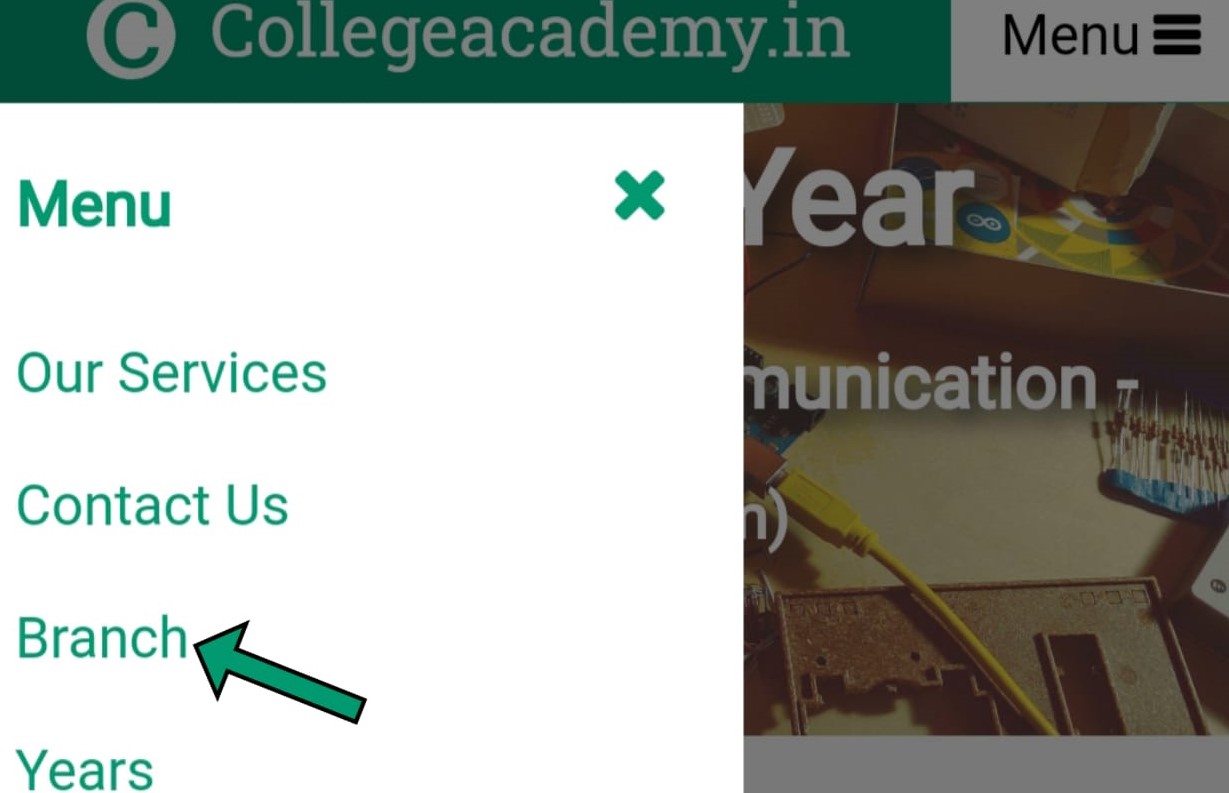 I hope with this short tutorial our visitors can easily access our site without any problems.
If you guys have any queries or can any suggestions on how we can improve our website by adding any extra content, you all are welcome and can tell us on our Contact Section.
---